Step 3
Digital Marketing
Growth Plan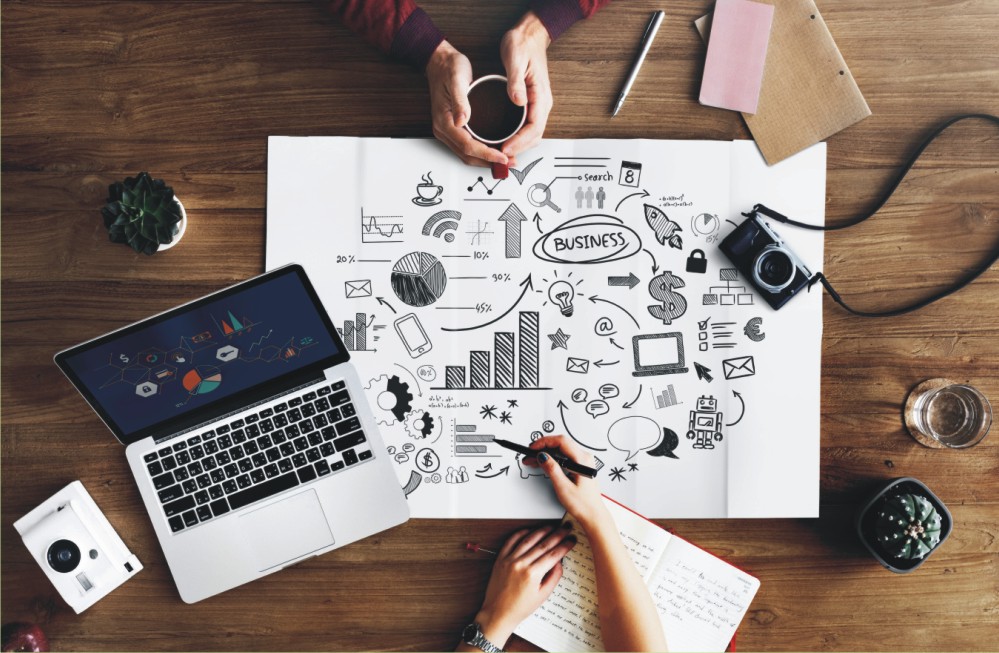 What's included?
Starting at R2750
per month
Basic Website Analysis & Audit*
Website, technical and design suggestions*
Consulting
Content building (2 Blogs/Articles/News on website)
Company profile writing (text only)
Google My Business listing & posts
Google Ads Management
Optimized individual pages for keywords
Social Media banners and 8 brand message graphics
8 Social Media posts p/m (FB, Twitter, LinkedIn)
2 Social Media campaigns (FB)
Includes R250 paid advertising budget per month
Basic reporting
* It is possible that you need a website or that your existing website needs a structural overhaul in order for us to provide this service. In that case we will explain to you why and provide you with an additional quote for a new website, should you be interested, or you can ask your current web designers to make the changes for you.
Is it for your business?
This Digital Marketing SME Growth Plan is for businesses that would like to start or expand their digital footprint, but don't have the budget to afford full-scale digital marketing on all channels at all times. What we offer instead, is gentle marketing support that gives you a solid presence on various channels; but spreads content, posting and advertising budgets out over a longer period.
How does it work?
We assess your company's needs and take initiative to focus on a specific area every month: For example one month we focus the majority of your retainer on writing keyword-rich articles to add to your website, while the next month we spend time on expanding your Facebook reach, another on optimizing content for search engines, another to create artwork for brand messaging. By the end of your 6 month agreement we will have executed many services and you will enjoy a comprehensive digital presence, which you can maintain yourself or we can extend your plan and include new services.
Can I add posts myself?
We will share administration rights with you on your social
media profiles and you are always free to make extra posts
and blogs. However, our service includes consulting and you
are welcome to send your content to us first in order for us
to edit, improve and schedule it.
Payment structure
The listed prices here are based on our typical quotations. Your final quote may vary based on the details of your project requests.
Paid monthly in advance.
6 month agreement.
After this period we can add in new services / suggestions.
Please Note
Terms and conditions apply. Prices are subject to change. E & OE excluded. Your exact plan may vary.