Client feature: Cornice, Ceilings & Deco – Brackenfell
It is a pleasure working with Tersius Swanepoel, the owner of Cornice, Ceilings & Deco, a one-stop-shop for cornices, ceilings and other décor items for building and DIY projects. His experience in the industry is of great value to clients who need expert advice for installing cornices and ceilings. Cornice, Ceilings & Deco have recently opened a new shop in Brackenfell, which will be their focus. With the name change to CC&D, Tersius asked Artribe to assist with rebranding, a new website and refreshing their overall look for the new shop launch.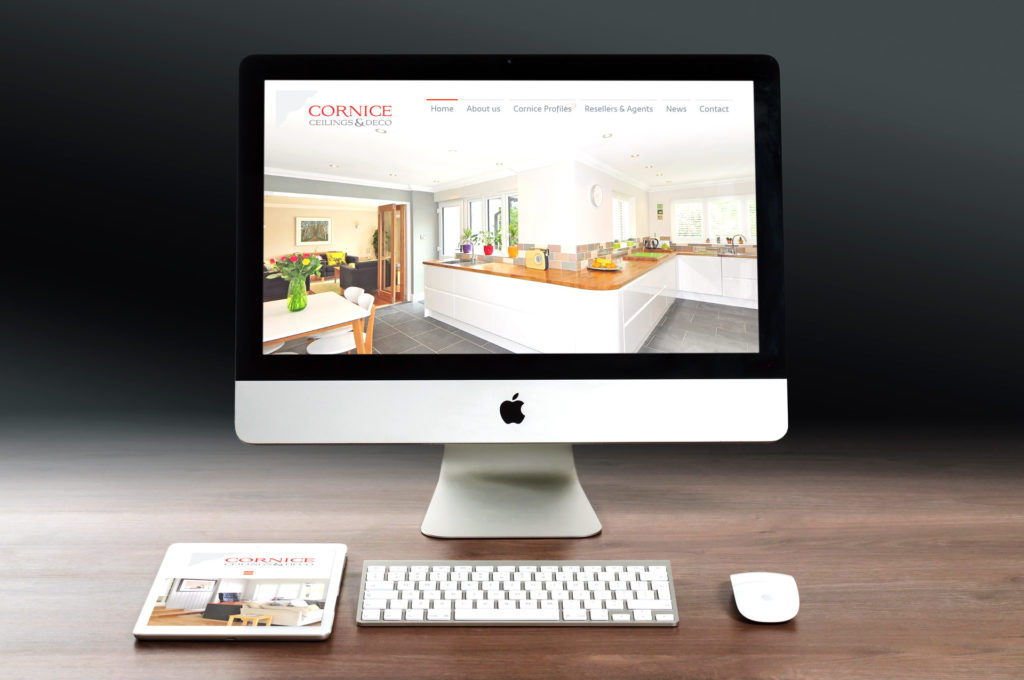 What we like
Cornice, Ceilings & Deco have the advantage of being able to manufacture high quality XPS extruded polystyrene products with their own in-house CNC hot wire cutters, allowing for customization (if desired), precision and speed of service. Apart from handy advice, customers can also get all materials needed to install the cornices and finish their walls. Amongst other items, the shop also stocks IsoBoard ceilings, Duram and Den Braven products for customer convenience. They are also into responsible recycling and create new polystyrene products from off-cuts. Currently these include mirror frames. Other unique décor items for sale include wood and steel items such as tables & vintage-feel wooden crates. Go visit their shop to see their expanding portfolio!
What we do for them
So far we have provided branding services for their shop in Brackenfell, which include logos, new business cards etc.; launched the new website (have a look here: http://cornicedeco.co.za/) and are in the process of assisting them further with flyers and digital marketing – social media and writing services.