Client feature: Bucket Lists for Touch-Go Travel
We all love to travel, but not everyone manages to turn this passion into a creative business venture. Kristina Gransee and Candi Durr founded Touch Go Travel in 2017, a travel company catering mostly for inbound tourists coming from Germany to South Africa. Kristina grew up in Germany and has much personal travel experience, having backpacked her way across the globe with adventurous enthusiasm. She also has a keen interest in the digital marketing and communication world, which is a key element of Touch-Go Travel. Candi has worked extensively in the luxury and corporate travel industry for various prestigious companies and hotels. Assisted by Nicola Daffner as the contact in Germany, the Touch-Go Girls are on a mission to make all your travel dreams to South Africa come true.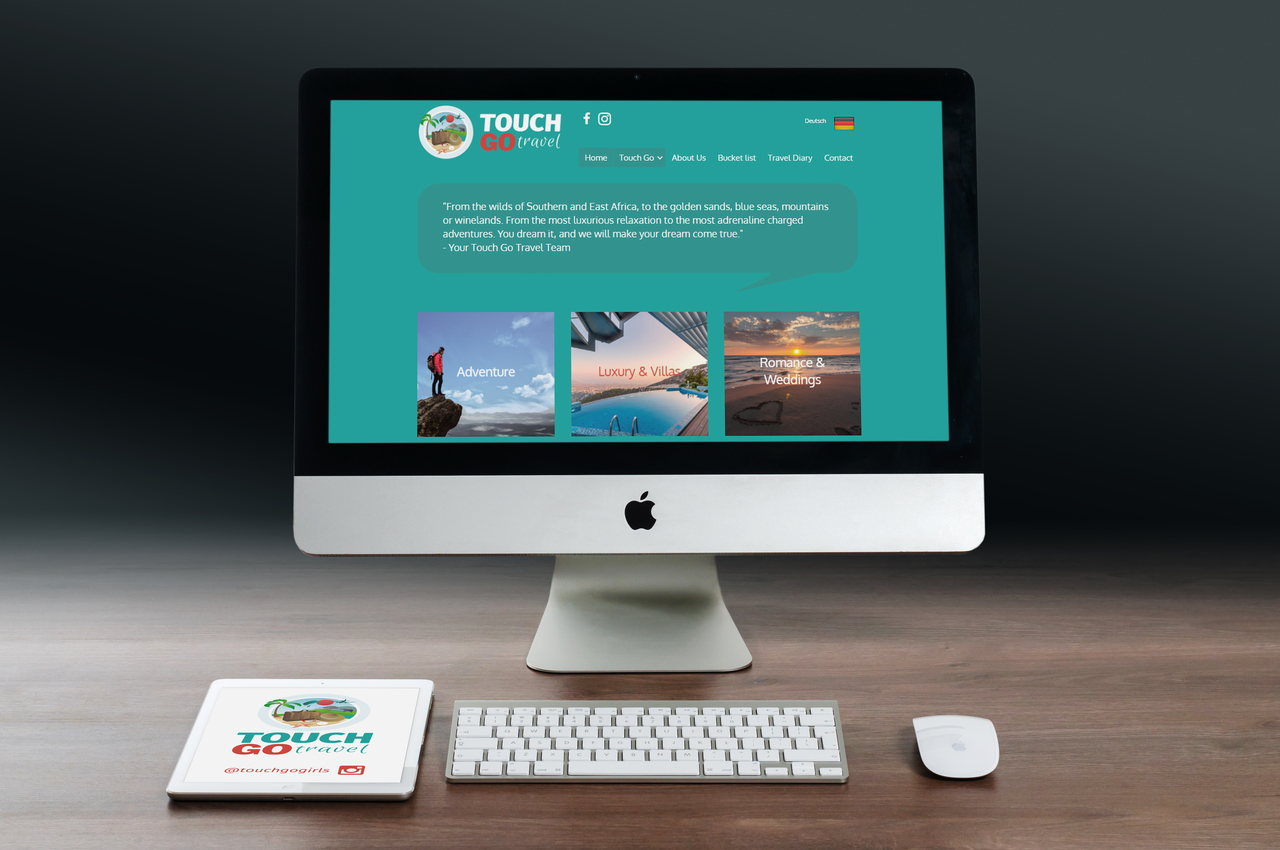 What we like
The Touch-Go-Travel concept is for clients to be able to compile their own ideal combination of experiences and accommodation options to get their perfect "Bucket-List" itinerary, rather than signing up for a rigid pre-arranged tour package, which might not be to their liking. This kind of fun and easy flexibility, which is also the basis for how their website functions, is a fresh and inspiring idea. Website visitors simply click on a few options to "add to their bucket list", which are then sent off to the Touch-Go team who continue with setting up the client's "dream holiday". The Touch-Go team caters for all kinds of travellers and tastes, represented by their various Touch-Go categories: adventure, luxury & villas, romance & weddings, wine & dine and incentive travel. Their varied areas of expertise and the fact that all their travel options are personally "tested", allows the Touch-Go girls to give their clients an excellent service.
What we do for them
The intricate Touch-Go logo we created was the basis for their vibrant branding and exciting website. Visit their site here: https://touch-go-travel.com/ or follow the Touch-Go girls on Instagram https://www.instagram.com/touchgogirls/ , but don't be surprised if you're suddenly overtaken by an inexplicable Wanderlust 😉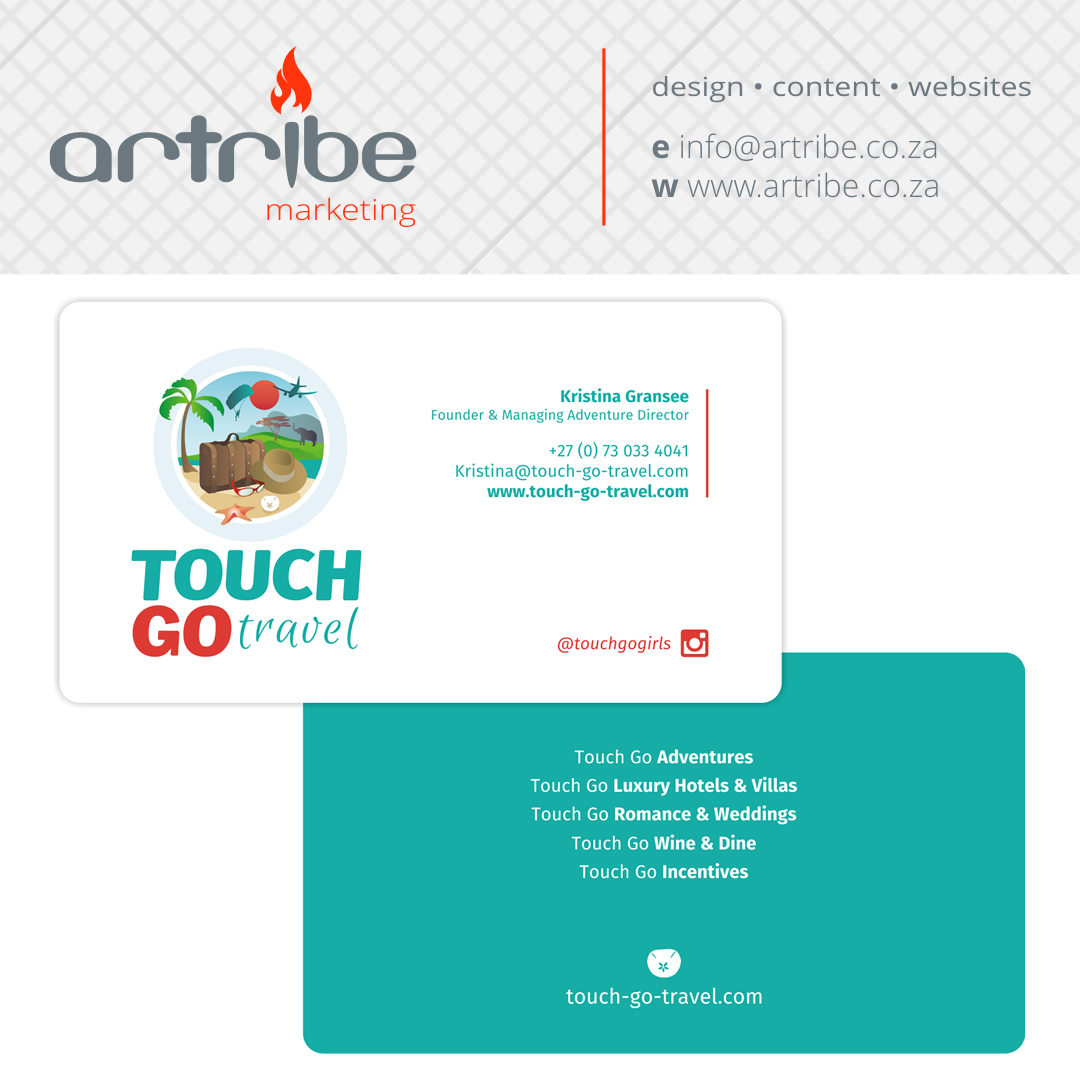 SHARE THIS ARTICLE: