Our broad experience in working with a wide variety of businesses locally and abroad, our dedication and commitment to go the extra mile and our high level of skill are all aspects our clients appreciate about our ARTribe services. In our quest to extend our client base further and assist even more companies to take their business to the next level, we are running an exciting business website promotion!
This is a really affordable option for those looking for a highly professional, elegantly designed, mobile-friendly site. The website is a great foundation to build on, and can easily be upgraded in the future with more pages and other features such as an online shop.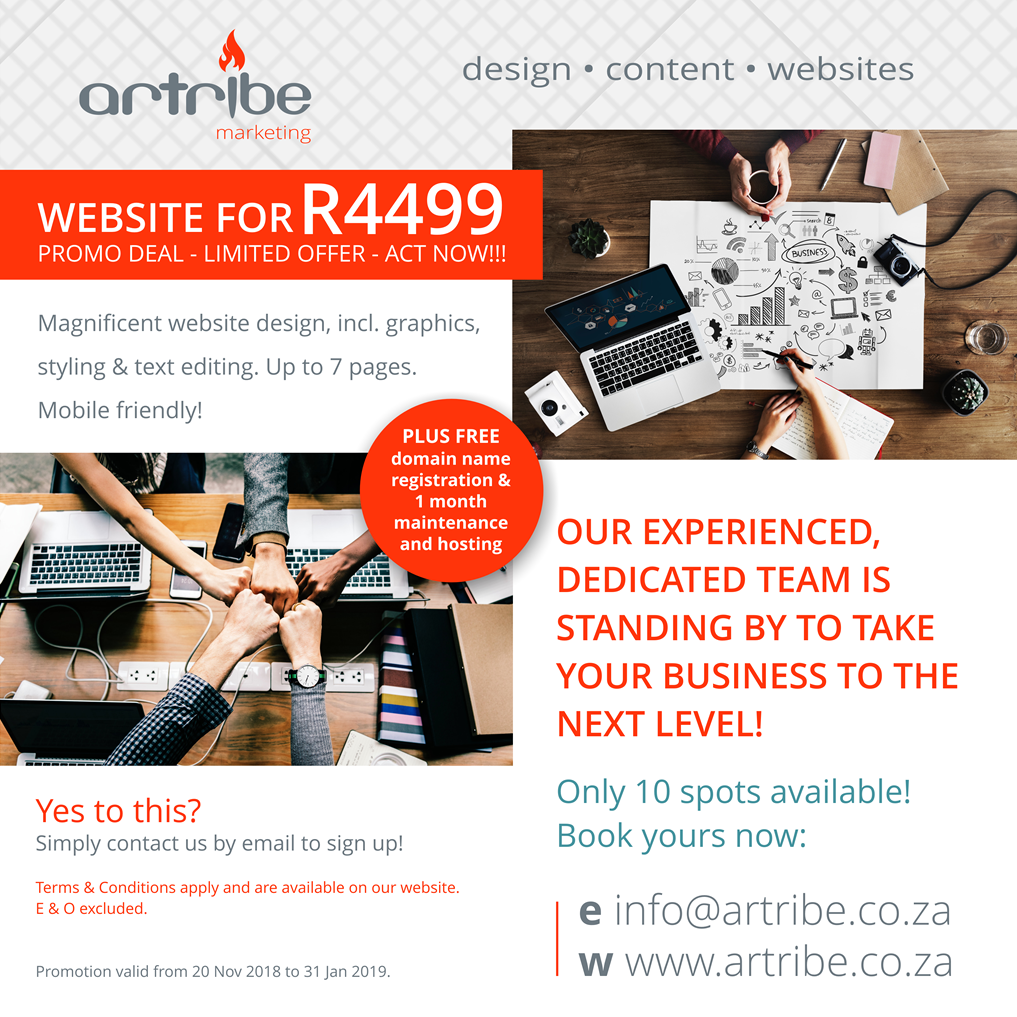 Terms & Conditions, E & OE excluded
First come first served, your website will be scheduled at a specific date we agree on.
Subject to our time availability to provide service.
50% deposit is required to secure your project at the discounted rate.
50% balance is required to launch your website.
Your website requires a hosting and maintenance plan to go live. We will explain the options to you.
No e-commerce websites for this promotion
Promotion runs from 20 Nov 2018 – 31 Jan 2019, but we reserve the right to cancel the promotion at any time.